Hodophile (Greek origin): lover of roads or better 'one who loves to travel'
If it's wild and wonderful you want, then this route has it in abundance. Starting from the beautiful village of Lagada and ending to the small church of Stavros, hidden high up in the ridges nearby Krikelos (or Kroukelos) mountain. It is full of natural beauty, upon walking along the impressive cliffs, enjoy the exceptional sea view. We are going to pass by the monastery of Agios Ioannis Theologos, and walk across the 'invisible' part of the island. This is the path that the shepherds once used to take for reaching their fields up in the mountains.
We begin early in the morning in order to avoid the heat of the sun. Lagada is our starting point, the village opposite to ours, Tholaria, at an altitude of 225m. Admire the unique Cycladic architecture and byzantine churches in one of the oldest villages of the island.
Path No 5 passes above the small settlement of Stroumbos – 'the village with 12 houses and 13 stone ovens', with no electricity and running water. The trail is strewn with prickly pears, cactuses and ficus. After an ascent of 30', Agios Ioannis Theologos monastery appears in front of you at an altitude of 515m. It used to be metochi (having a status of dependency) of the Hozoviotissa Monastery. It has been recently renovated and there are distinctive characteristics of byzantine architecture. Inside the apse there is a mosaic cross, an indication that it was probably built during the iconoclasm period. Listen to the silence of this place, it has so much to say.
Passing through steep and uneven terrain, explore rocky cliffs and scenic highlights that you won't soon forget before reaching Stavros church. Here, the out-of-this-world view will definitely take your breath away. 
Start: Lagada
End: Aegiali
Length: 9 km (5.5 miles)
Timing: 6 – 6.5 hrs
Include: Guided visit, transfer from / to Aegiali.
Don't forget: Walking shoes, hat, 1L reusable water bottle, camera.
Individual Price: from 72€ per person ( for 2 persons)
Group Price: from 68€ per person (for more than 6 persons)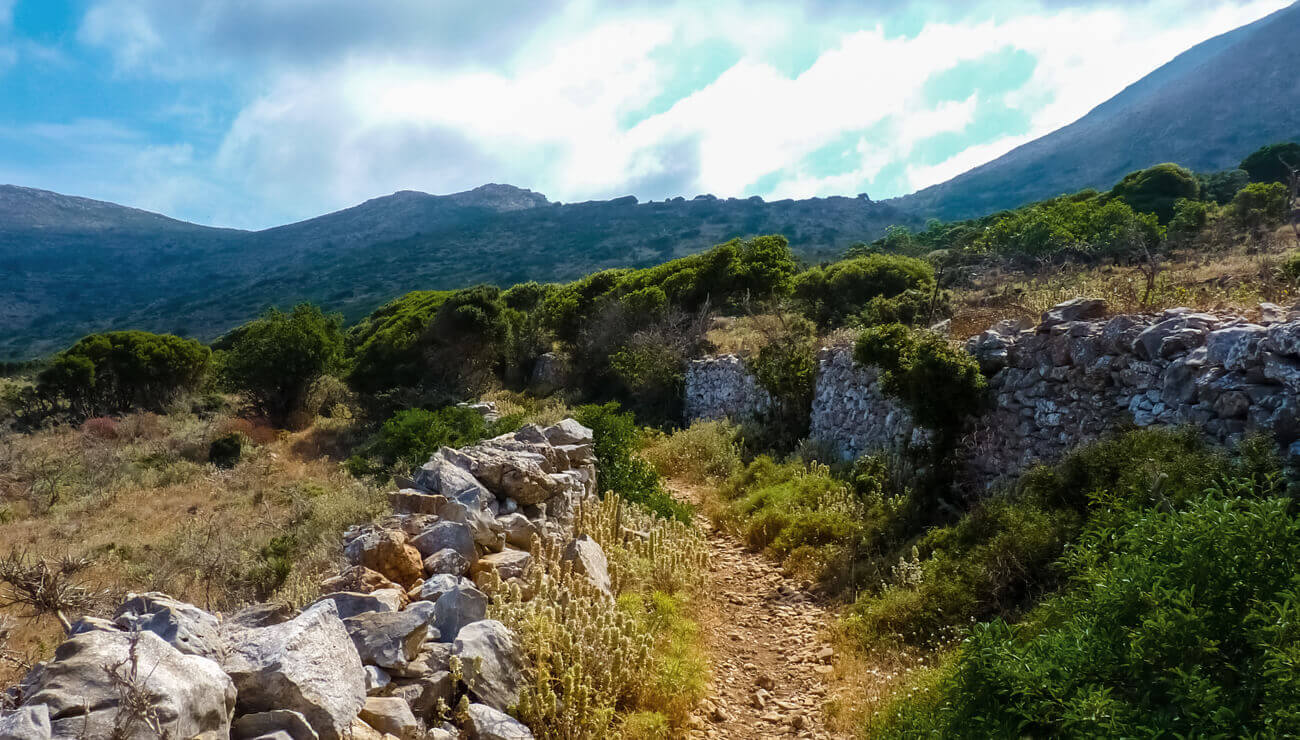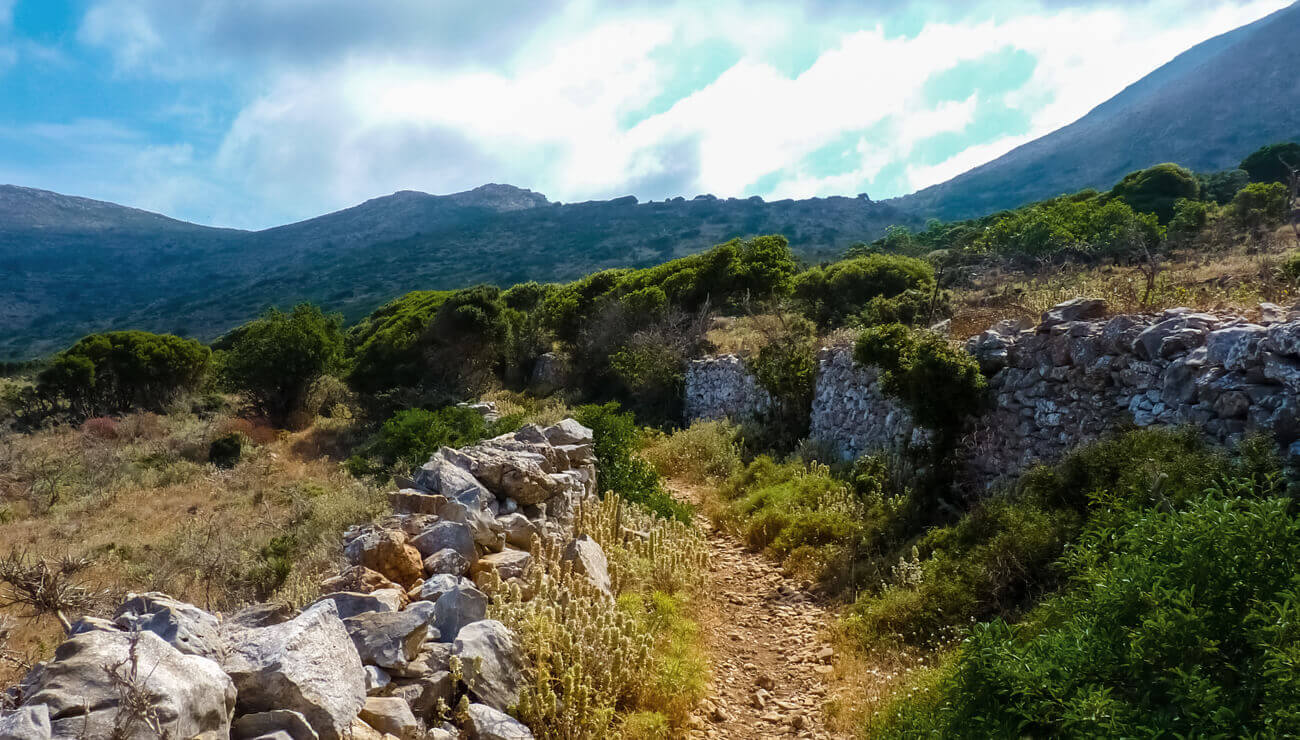 I long to live so that I can explore what is no less than a new world to me, Oscar Wilde